1st off, IDK the rules of the forum as of now, nor do I have the security and time to read em, and I simply posted this post here. Just dont delete it, Soldy.
Moving on to my main point. In the past 2 weeks I was giving a new MMO (REEAALLY new as in--> Its Closed Beta began 6/2/11). The MMO is called "Eden Eternal."
The story is quite standard and quite nice. Classic anime themed. Graphics are modern anime-like much --> not mideaval like Runescape or "macho graphics" like W.O.W. Anyways, the reason I posted this post with the given title is because the Closed Beta just ended 6/12/11 and Open Beta will begin shortly. :)
I really enjoyed the game 'cuz its gameplay is quite good. The class system is quite fascinating and legit. I don't want to waste my time describing it since I swear 70% of you are allready not interested. Anyhoo, I took a few snapshots on the last day of Closed Beta and here are some:
This was my 1st snapshot I entitled "Falcon Punch in Aven." Since all the acc.s were going to be wiped, Aeria Games thought of releasing challenging monsters in the townsquare which is usally a tranquil place for merchants >:) The zone was so full of people XD as you can see. I was like: HOLY... cuz usually u see one or two people there xD.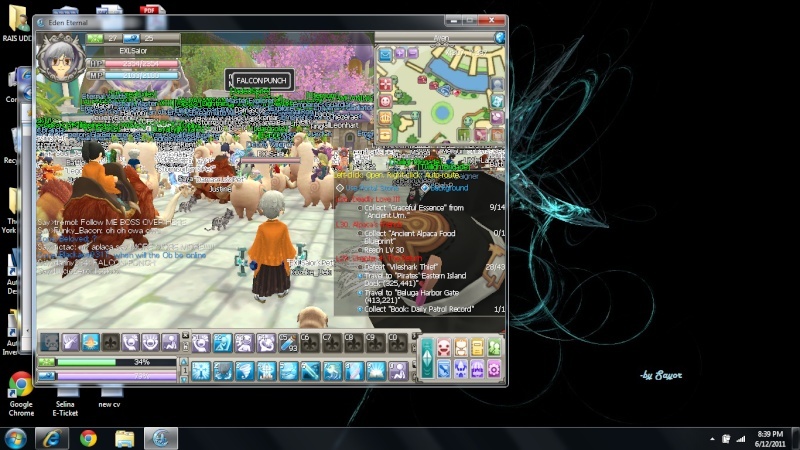 This was another screenie I took to commemorate a moment with some of my guild members.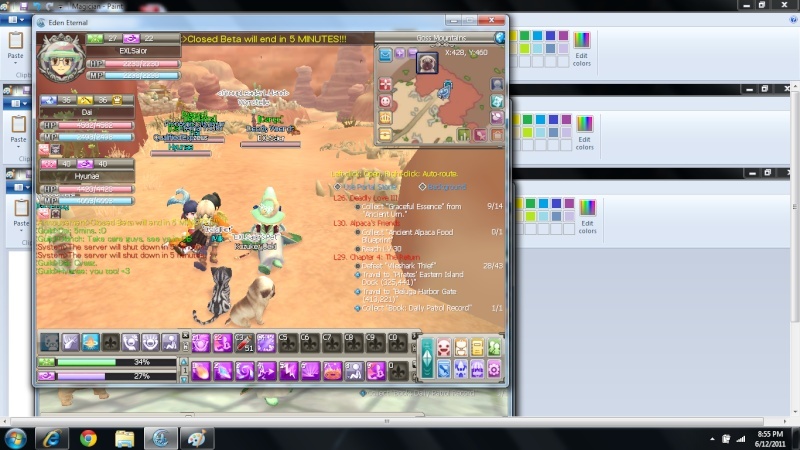 And here are some random snapshots of my classes. Each class has a few Outfits which you unlock throughout the game, which is quite neat...
Bard: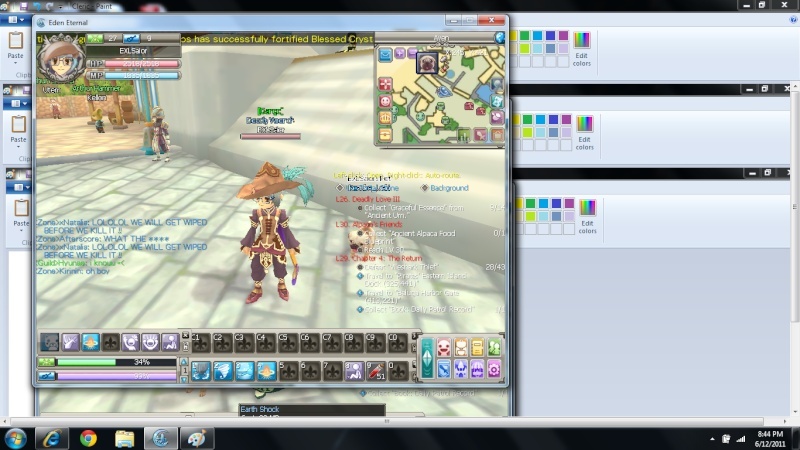 Cleric: (My fav)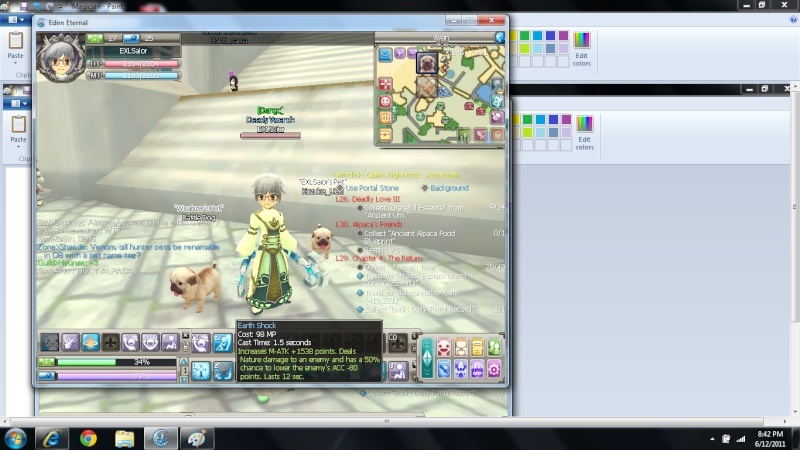 Hunter: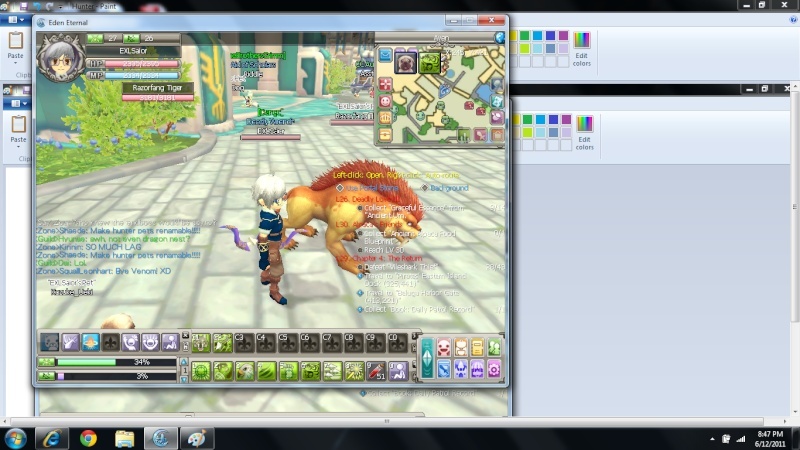 Knight:
Magician: (My fav)
Thief:
There are more classes and the good thing is you can try em all out. Since it was Closed Beta, it was absolutely 100% free, even those tokens called Aeria Points were gived free to try out :)
There are tier 2 classes which need other class / char lv requirements to unlock and its really neat since each are unique and have so many possible ways to raise. Not to mention the nice items and stuff.