So, I just decided to draw a Touhou character. I will never regret the day I stumbled upon Touhou related stuff.
The lineart by itself isn't very interesting; my drawing of the character (Rumia) is... I don't know, cheap. But I did my best and I started learning about my own limits, and if I draw something again, it's probably gonna be better.
Anyway, here it is:
You can still find the first image HERE.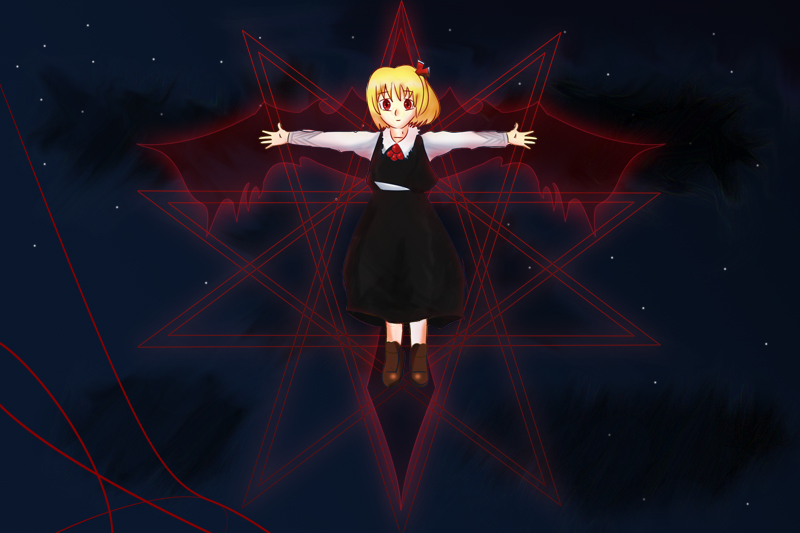 The cross-thing is a reference to the character; Rumia thinks the way she flies, arms outstretched, resembles a crucifixion.
She also eats people. She's the youkai (demon) of darkness. She's one of the easiest bosses in the whole series.
Oh well, I hope you'll like it.
Bigger Version of #1
Bigger Version of #2
Last edited by Sold Out on Mon Mar 14, 2011 7:47 am; edited 14 times in total